Initial Problem: Spare time is not always spent fulfilling
Among the hustle and bustle of our daily life, it is a luxury to have spare time, during which we can do anything or nothing as we like. But sometimes, people don't feel fulfilled with the way they spend their spare time. They may have attended activities not that interesting to them, or worse, they may have done nothing and felt their precious spare time has been totally wasted.

The initial goal of this project was to assist people spend their spare time more fulfilling.
To specify: Many people attend activities in spare time, why are the activities not fulfilling enough?
To narrow the scope done, we chose students in universities as the target user group, and we had this assumption that many target users spend their spare time hanging out with others.

To prove the assumption, and locate specific user problems, we sent out surveys, which will also be mentioned in Research, to students in University of Michigan and we got 98 responses in total: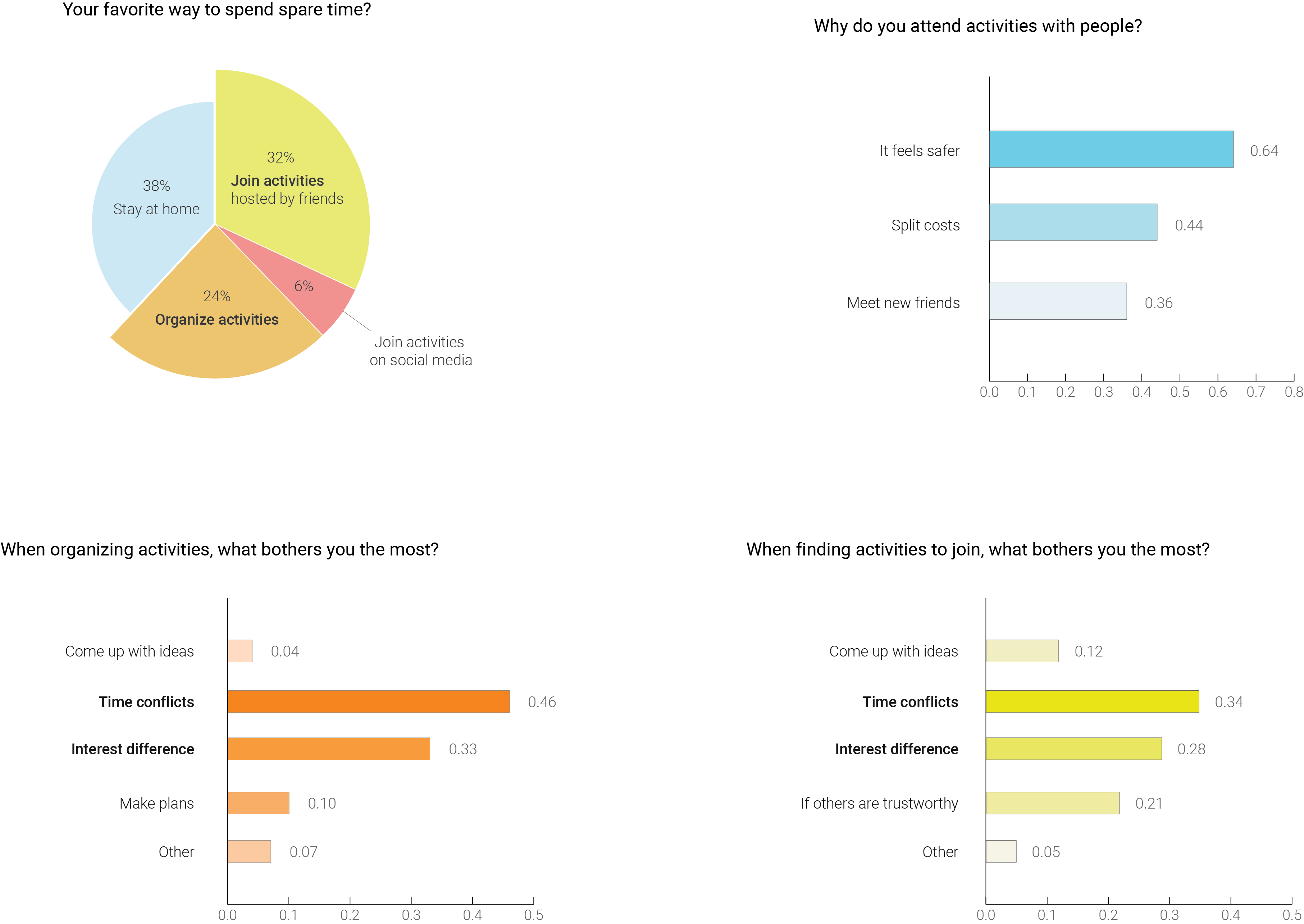 Modified Problem: It's hard to have fulfilling activities with time conflicts and interest differences
From the charts above, we found that many people would spend spare time in activities, but for both organizers or participants, the time conflicts and interest differences with potential companions are the major obstacles for their activity experience to be fulfilling.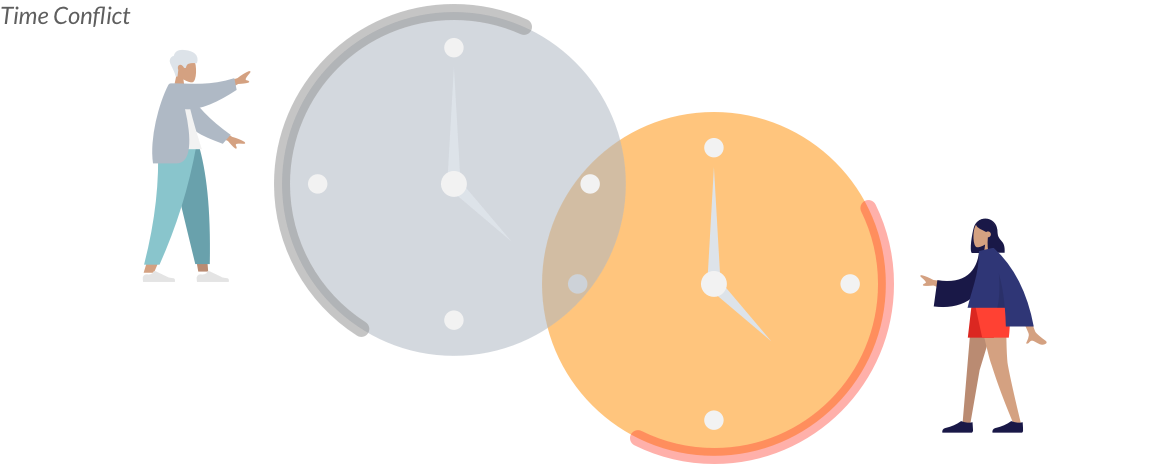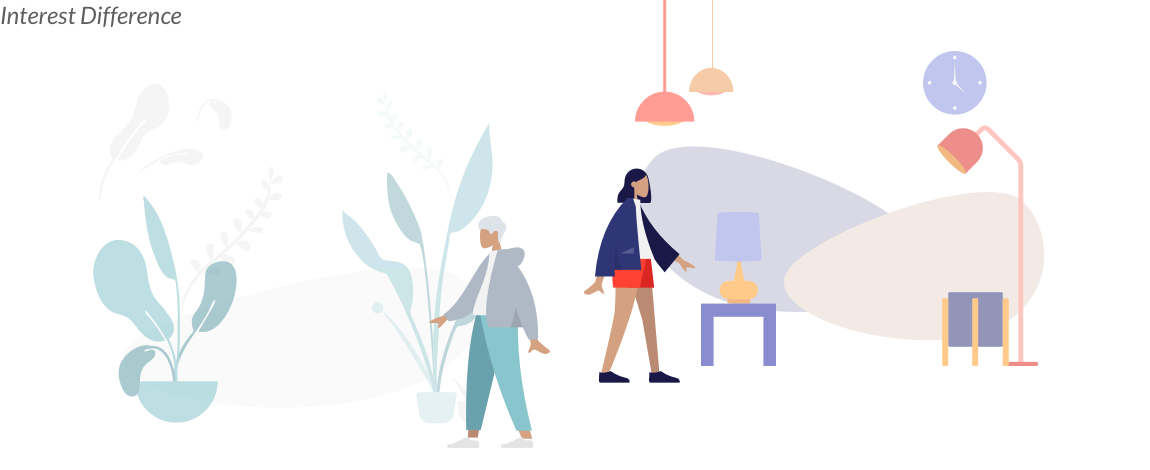 Goal: Assist people with the same spare time and similar interests have activity together!